Make the Most of Ericssons Mattress Sales.
When you see an advertisement that reads "mattress for sale", one needs to establish whether it is a used "previously loved" product, the current, kinder way of describing a second-hand item, or is it a demo unit, or one which is a brand spanking new, in original, pristine condition.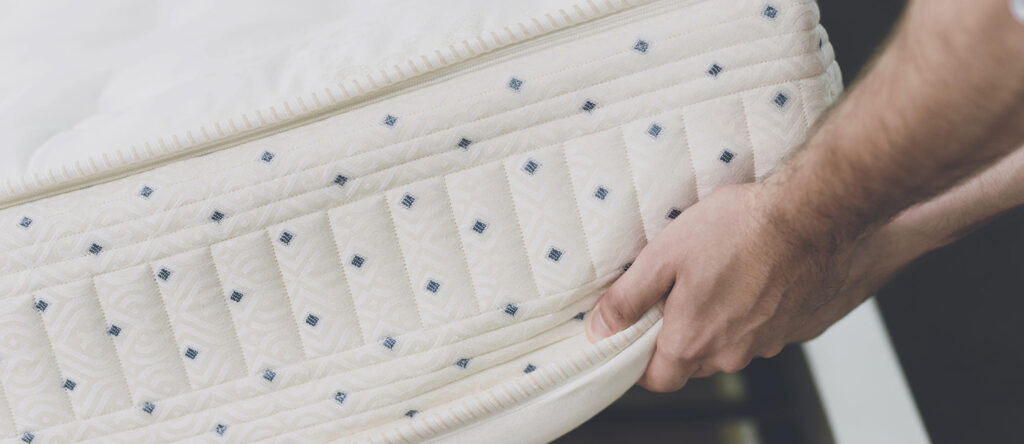 The quickest and easiest way of telling the difference is by looking more closely at the ad to see who is offering this mattress for sale. There is a clue in the appearance and text of the ad. Is the seller a bona fide, recognised retailer or someone who is simply trying to get rid of an old, sagging and possibly soiled item?
Shopping with Confidence
If the product for sale is offered by one of the four Ericssons Mattress & Pine showroom-style stores, you're A for away. You can buy with confidence and the peace of mind that comes with shopping for pine furniture, beds, base sets and stand-alone mattresses, to suit all personal preferences and budgets, yours included.
An Ericssons Mattress Store Near You
Our stores are located in Jet Park, adjacent to Boksburg and easily accessible from Johannesburg and other towns on the East Rand, plus another situated in Centurion, now a city in its own right, but previously under Pretoria's jurisdiction. Another Ericssons is established, The Willows/Die Wilgers, one of Pretoria's newer areas on the eastern side of this city, and fourthly, Ericssons also features an outlet in Pretoria West.
Features of our Stocks and Stores
Ample, free safe and secure parking.
Choice of outlets makes it easy and convenient to find an Ericssons and a comprehensive selection of mattresses for sale near you.
Affordable prices, across the board – from budget and economy products up to and including the latest offerings by some of South Africa's most popular, leading mattress brands.
No interest lay-by arrangements for shoppers who prefer this option may be made at all our stores
The validity of the current sale period that's advertised in our Ericssons brochure runs from 1 April 2021 up to and including 31 August 2021.
Currently, (July 2021), our incredibly affordable delivery charge for Gauteng online orders that total a minimum of R1 000, is only R350 – within a 50km radius of one of our stores.
Under a 50km radius of an Ericssons store, delivery in Gauteng is free for online orders of at least the same value.
Further afield, in Limpopo, Mpumalanga and North West Provinces, delivery is only R500, which is remarkably reasonable, especially considering the distances involved.
Leading Brands
Customers will also note that our leading, proudly South African mattress brands also go on sale at Ericssons. The brands we stock and supply include:
Sealy – we're a Sealy Specialist Sleep Centre; we offer the most extensive selection of this brand's products – under one roof.
Cloud Nine
Rest Assured
Strand Mattress
Support-a-Paedic
Contour Bedding
The best and only way to select a new sleep solution that's on sale is to try and test it, in the store of your choice. That's why our sample demo models on individually on display. While you're at it, don't forget your mattress protector since you'll want to keep your bed in mint condition.